Share a shop announcement or message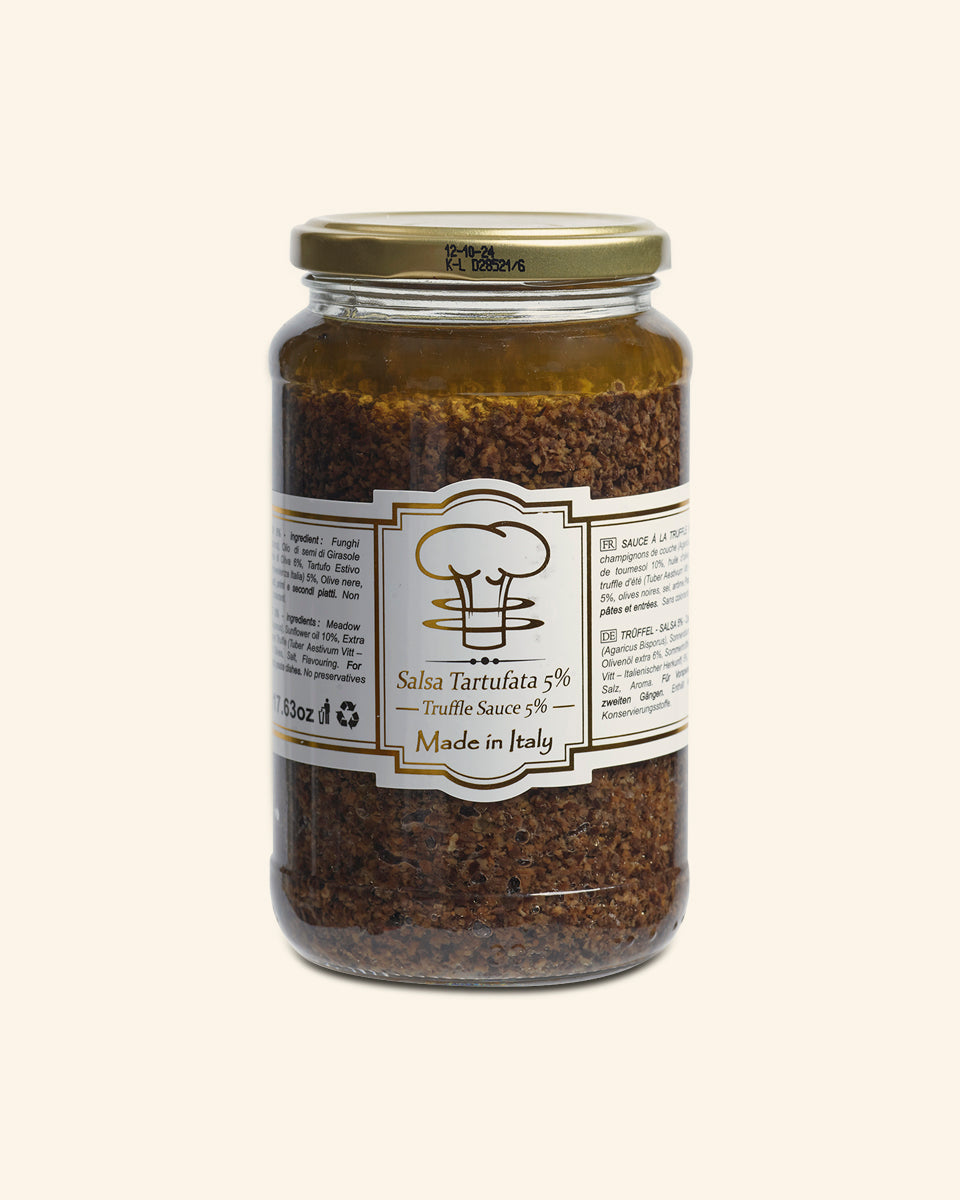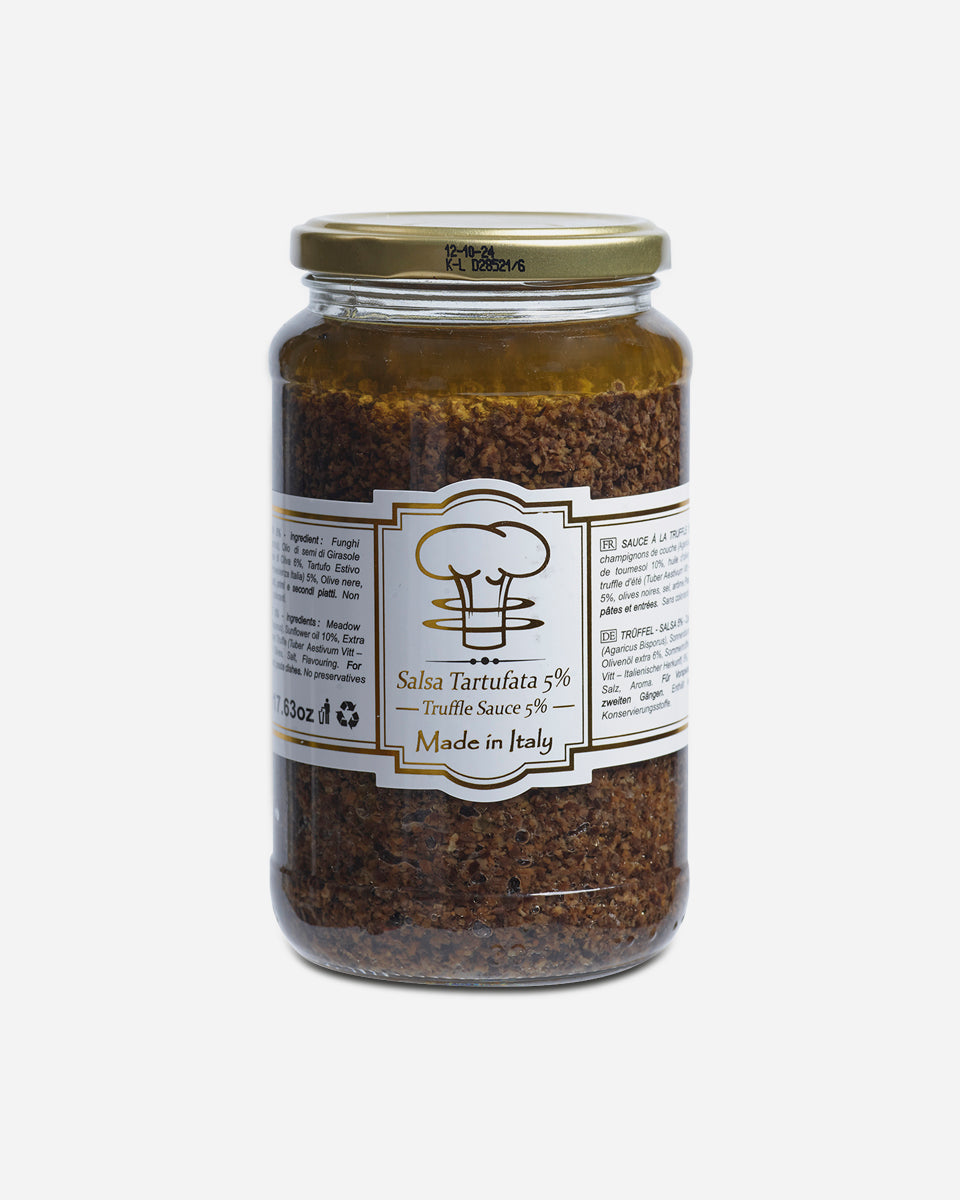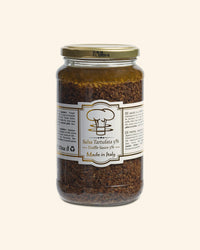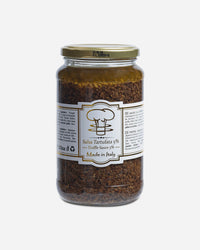 意大利黑松露醬家庭裝 500g(黑松露含量 5%)
Product Info

意大利直送家庭裝更實惠!

這款松露醬非常美味,其中含有 5% 的意大利黑松露,混合蘑菇、黑橄欖和橄欖油調製而成,味道濃郁,讓人一再回味。

這款松露醬非常適合搭配意粉、烏冬、拌飯、蒸水蛋、炒帶子海鮮,或者搽包點,能夠為食物增添豐富的風味和口感。健康不油膩,廚房中必備的高級調味料。

開封後請保持瓶口乾淨,並保存於雪櫃。請確保有足夠油份蓋過醬料表面。食用後橄欖油漸少可自行添加橄欖油,浸泡過面以延長保存期。

全素食者適用(全素無葱蒜)


Ingredients: Meadow mushrooms (Agaricus Bisporus), Sunflower Oil 10%, Extra virgin olive Oil 6% Summer Truffle (Tuber Aestivum Vitt- origin Italy) 5% Black Olivers, Salt, Flavouring

For starters、 main courses and pasta dishes.

No preservatives or colorants added.




產地: 意大利

Product Type:

松露產品

Brand:

KAI'S Gourmet

Collection: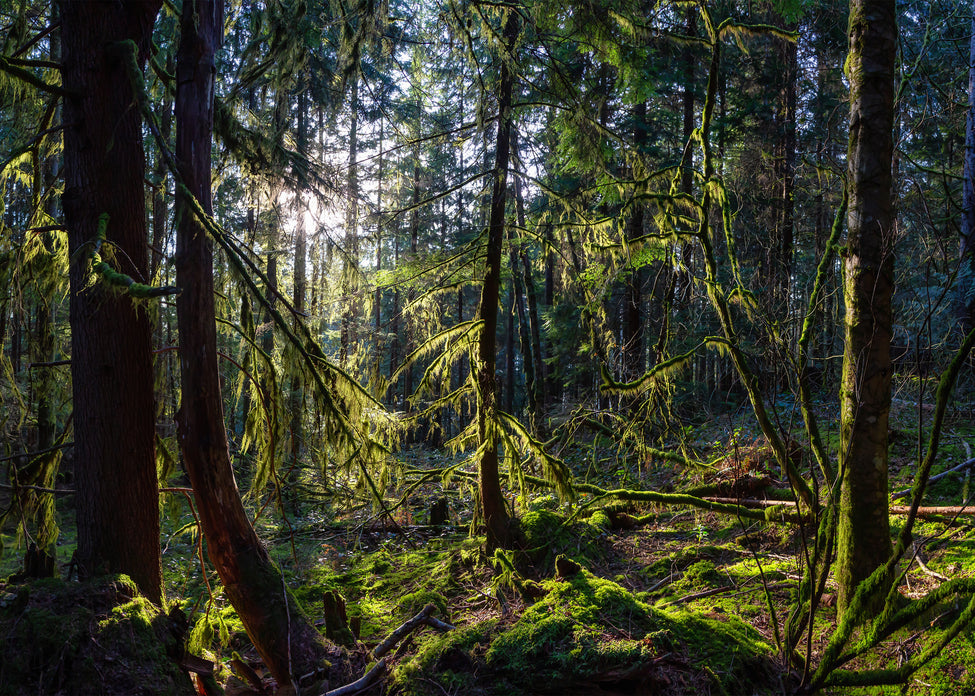 Experience the Delight of Nature's Bounty with Kai's Gourmet
Since 1990, Kai's Gourmet has been dedicated to delivering the highest quality of rare and wild mushrooms, truffle products, and health foods to our customers, with a top priority placed on your well-being. Our objective is to consistently promote healthy eating habits, eco-friendly lifestyles, and premium, all-natural food products.